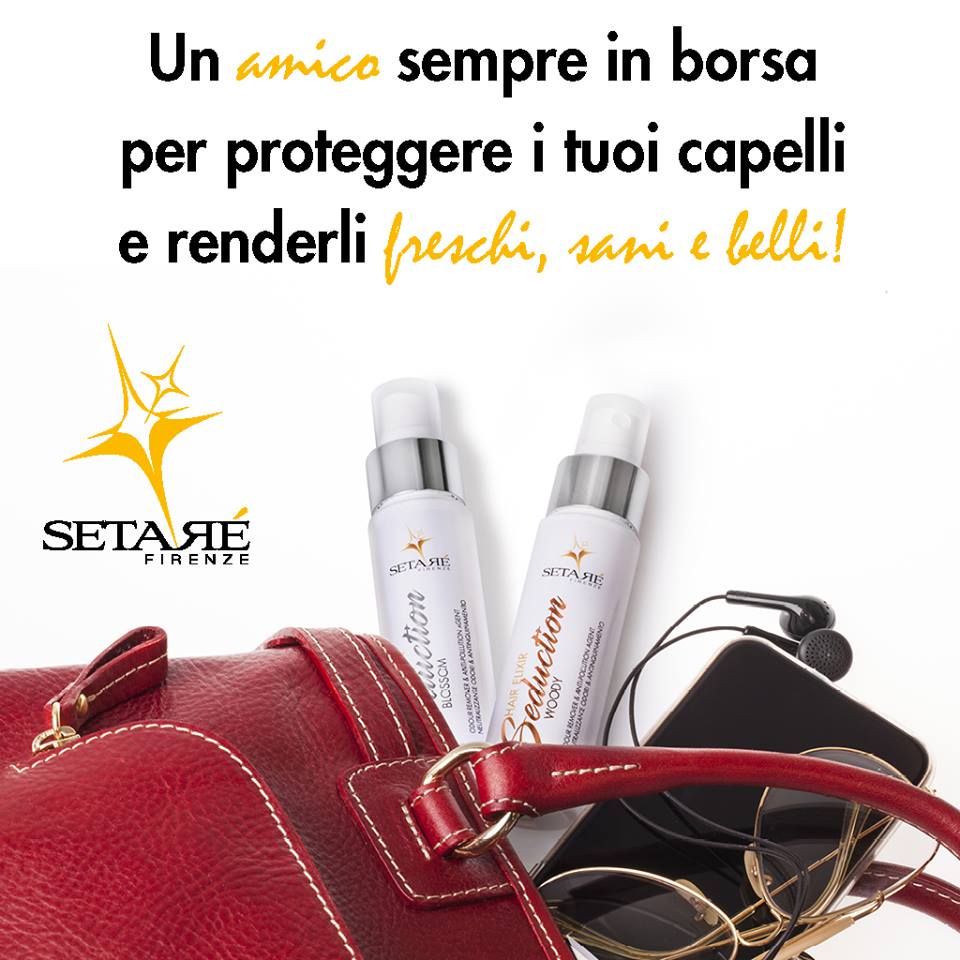 SEDUCTION Hair Elixir Blossom/Woody
The first 100% organic elixir with organic extract of Saffron and Myrtle, Neutralizes unwanted odors such as smog, cigarette smoke, kitchen odors from your hair. It exerts an antipollution, protective and moisturizing action on the hair.
Vaporising SEDUCTION on hair from a appropriate distance, the hair returns to be pleasantly fresh. 
It is not an alcholic parfum for hair.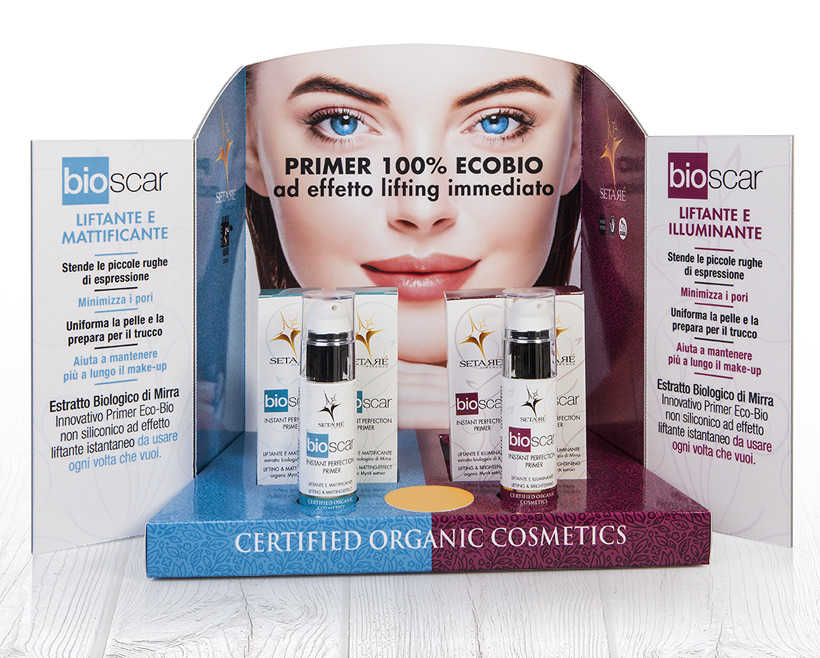 Innovative 100% Organic primer with immediate lifting effect. It instantly attenuates small laugh lines, minimising pores and imperfections, and making the skin more uniform, silky and matt.
In 2 different versions for oily and dry skins, it is a perfect base for a more homogeneous and long-lasting make-up over the entire face including the eye area.
Silicone-free, it can be applied as often as desired. 

OILY AND IMPURE SKIN
It is characterized by a sebum production superior to the norm that forms on the skin an oily veil which, depositing in the pores, is oxidized to the contact with the air and causes formation of impurities and blackheads especially in the facial area at T zone. It alters the pH of the skin and the natural skin protection barrier loses its own defence capacity by promoting bacterial growth. Pimples and blackheads appear on the face that cause redness and prevent the skin from breathing and oxygenating properly.
Sensitive skin of this type needs specific treatments that can purify it deeply and balance it gently but at the same time to hydrate it to keep it fresh and vital, thus giving it a more uniform, satin and bright appearance with no traces of greens.
The new Setaré Purify line guarantees all this, thanks to the combined action of 3 biological extracts recognized since ancient times: Sisymbrium, Violet and Manna. 
ACTIVE INGREDIENTS

Sisymbrium Officinal
The use of the Sisymbrium is very ancient. Due to the presence of the active substances (inirozin, mucilage, dextrin, pectin and glucosides), it is attributed to its antiseptic, decongestant, healing and anti-inflammatory properties.

Violet
Violet oily extract, containing salicylic acid, nonadienal and parmone, is recognized for its anti-inflammatory, antiseptic and purifying properties. Particularly on the skin it has a well-known depurable action so much so it is often used to treat acne, eczema and dermatitis or forunculosis problems.

Manna
Among the infinite properties of the manna, the purifying, smoothing, moisturizing,  cleansing power of the skin is attributed to it. A true beauty serum for its ability to optimize regeneration of cutaneous cells.